55. Design of red-emitting 1D zinc coordination polymer for targeted drug delivery to nucleus
Shuo Xiang, Jia Liu, Guangze Han, Wei Zhang, Yanyang Long, Yuxian Deng, Binju Wang*, Qunhong Weng* Chem. Eng. J. 2023, 470, 144177.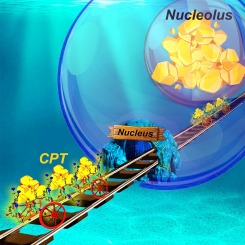 54. Boron Dopants in Red-Emitting B and N Co-Doped Carbon Quantum Dots Enable Targeted Imaging of Lysosomes
Yuxian Deng, Yanyang Long, Aling Song, Haiyan Wang, Shuo Xiang, Ye Qiu, Xingyi Ge*, Dmitri Golberg, Qunhong Weng* ACS Appl. Mater. Interfaces 2023, 15, 17045-17053. (Reported by BioMed)

53. Boron nitride as an "all-in-one" gelator to immobilize concentrated sulfone electrolyte towards high performance lithium metal batteries
Mingnan Li, Yang Gao, Da Yu, Zewei Hu, Zhaoen Liu, Xiwen Wang, Qunhong Weng, Yufang Chen, Yan Zhang*, Shiguo Zhang* Energy Storage Mater. 2023, 59, 102753.
52. Microbatteries with twin-Swiss-rolls redefine performance limits in the sub-square millimeter range
Yang Li, Minshen Zhu*, Dmitriy D. Karnaushenko, Fei Li, Jiang Qu, Jinhui Wang, Panpan Zhang, Lixiang Liu, Rachappa Ravishankar, Vineeth Kumar Bandari, Hongmei Tang, Zhe Qu, Feng Zhu*, Qunhong Weng*, Oliver G. Schmidt* Nanoscale Horiz. 2023, 8, 127-132.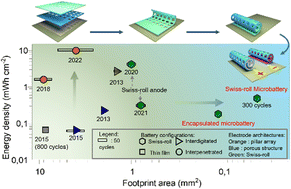 51. Photocatalytic hydrogen evolution from water based on Zn-terpyridine 2D coordination nanosheets
Shuo Xiang, Arshad Khan, Ze-yan Zhou, Bingling He, Xin Wang*, Binju Wang, Qunhong Weng*, J. Mater. Chem. A 2022, 10, 24345. (Reported by SCI Materials Hub)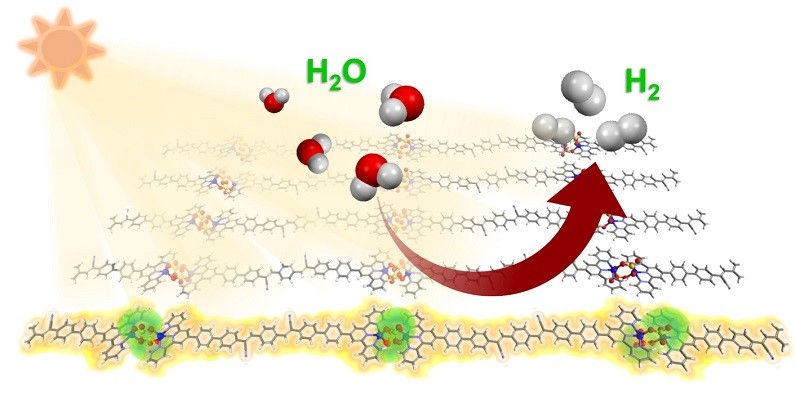 50. Design of size uniform and controllable COF nanoparticles for high-performance anticancer drug delivery
Guangze Han, Shuo Xiang, Kang Jiang, Wei Zhang, Qunhong Weng* J. Biomater. Appl. 2023, 37, 1376-1383.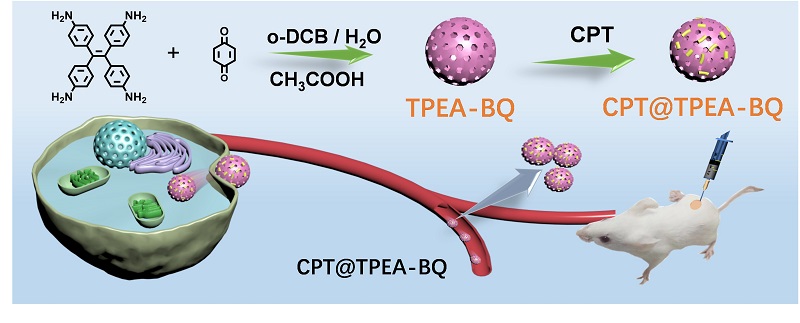 49. Integration of all‐printed zinc ion microbattery and glucose sensor toward onsite quick detections
Kang Jiang, Xi Wen, Yuxian Deng, Zeyan Zhou, Qunhong Weng* SusMat. 2022, 2, 368-378. (Reported by Mat+, Materials Views China)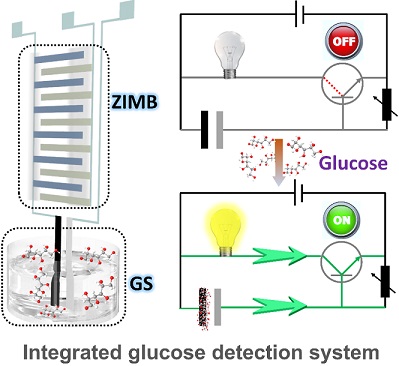 48. Gram-scale synthesis of boron nitride nanosheets by salt-template method for anticancer drug delivery
Yuanmeng Cheng, Yuxin Han, Wei Zhang, Lula Zeng, Yanyang Long, Shuying Wang*, Qunhong Weng* Chem. Eng. J. 2022, 437, 135304.

47. Flexible and Wearable Zinc-Ion Hybrid Supercapacitor Based on Double-Crosslinked Hydrogel for Self-Powered Sensor Application
Xi Wen, Kang Jiang, Heng Zhang, Hua Huang, Linyu Yang*, Zeyan Zhou*, Qunhong Weng* Materials 2022, 15, 1767.

46. Biodegradable and Peroxidase-Mimetic Boron Oxynitride Nanozyme for Breast Cancer Therapy
Lula Zeng, Yuxin Han, Zhiwei Chen, Kang Jiang, Dmitri Golberg, Qunhong Weng* Adv. Sci. 2021, 8, 2101184. (Reported by Advanced Science News)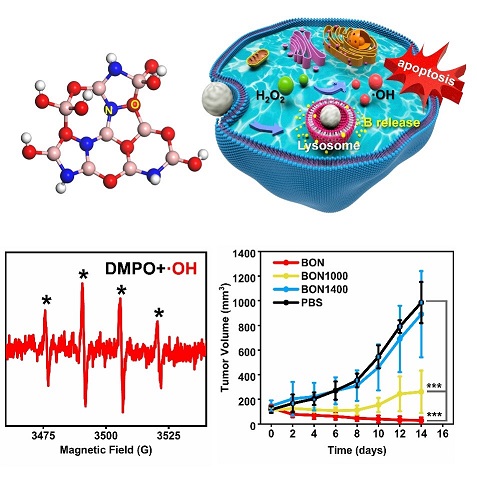 45. Bottom-Up Fabrication of Semiconducting 2D Coordination Nanosheets for Versatile Bioimaging and Photodetecting Applications
Arshad Khan, Shuo Xiang, Ze-yan Zhou, Chenguang Zhu, Wei Zhang, Guangze Han, Kang Jiang, Dong Li, Anlian Pan*, Qunhong Weng* Mater. Adv. 2021, 2, 5189-5194.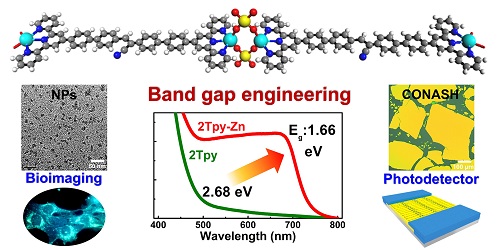 44. A compact tube-in-tube microsized lithium-ion battery as an independent microelectric power supply unit
Qunhong Weng*, Sitao Wang, Lixiang Liu, Xueyi Lu, Minshen Zhu, Yang Li, Felix Gabler, Oliver G. Schmidt Cell Reports Physical Science 2021, 2, 100429. (Reported by X-MOL)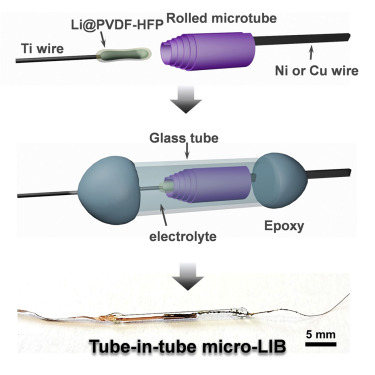 43. Fiber-Based BN Aerogels for Efficient and Cross-Scale Removals of Microorganisms and Pollutants in Water
Zhiwei Chen, Lula Zeng, Shuo Xiang, Yuxian Deng, Kang Jiang, Guangze Han, Shiguo Zhang, Xingyi Ge, Qunhong Weng* Ceram. Int. 2021, 47, 15604-15610.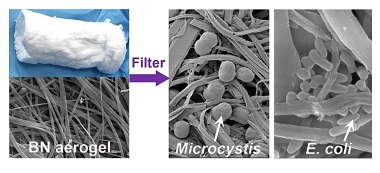 42. Fabrications of High-Performance Planar Zinc-Ion Microbatteries By Engraved Soft Templates
Kang Jiang, Zeyan Zhou, Xi Wen, Qunhong Weng* Small 2021, 17, 2007389. (Reported by Materials Views China)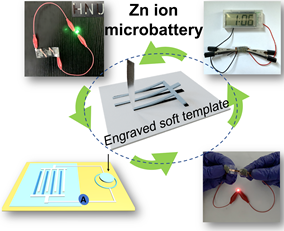 41. An overview of the characteristics of advanced binders for high-performance Li–S batteries
Jun Zhang, Mingnan Li, Hussein A Younus, Binshen Wang,Qunhong Weng, Yan Zhang*, Shiguo Zhang* Nano Materials Science 2021, doi.org/10.1016/j.nanoms.2020.10.006.
40. Hydrogen Storage in Carbon and Oxygen Co-Doped Porous Boron Nitrides
Qunhong Weng*, Lula Zeng, Zhiwei Chen, Yuxin Han, Kang Jiang, Yoshio Bando, Dmitri Golberg* Adv. Funct. Mater. 2021, 31, 2007381. (Reported by Materials Views China)

39. Miniaturized Energy Storage Devices Based on Two‐Dimensional Materials
Kang Jiang, Qunhong Weng* ChemSusChem, 2020, 13, 1420-1446. (Invited)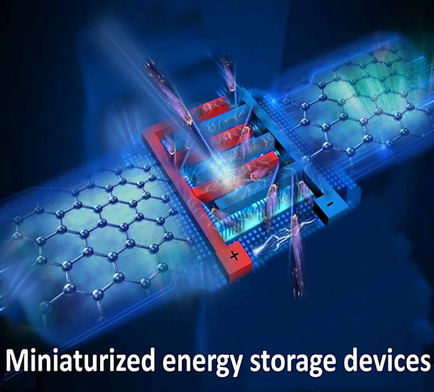 38. Artificial electrode interfaces enable stable operation of freestanding anodes for high-performance flexible lithium ion batteries
Lixiang Liu, Minshen Zhu*, Shaozhuan Huang, Xueyi Lu, Long Zhang, Yang Li, Sitao Wang, Lifeng Liu, Qunhong Weng*, Oliver G Schmidt J. Mater. Chem. A, 2019, 7, 14097-14107.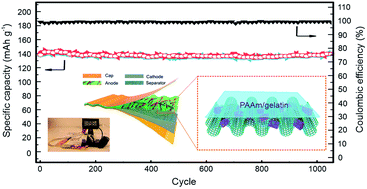 37. Mesoporous boron carbon nitride/graphene modified separators as efficient polysulfides barrier for highly stable lithium-sulfur batteries
Kai Sun, Pengqian Guo, Xiaonan Shang, Yujun Fu, Pu Cheng, Qiming Liu, Qunhong Weng, Dequan Liu, Deyan He Journal of Electroanalytical Chemistry 2019, 842, 34-40.